The Alternative Music Press
American Society of
Composers and Producers (ASCAP)
BMI
US Copyright Office:
Information and Forms
Recording Industry Association of America
Performing Rights Organization
for Songwriters and Producers
Soto Sound Studio
Discmakers
Ed's Music House
Affordable GEM music keyboards and digital pianos, JBL speakers and Jay Turser guitars. The Frett Shop
You will never find a better guitar at these prices!
Free shipping on all items. Seek Productions- The internet home of Seek Productions. A recording studio in Northern Illinois. Musician related classified ad's. Free music downloads. LinkLeads.com - Advertise on other websites by exchanging links with similar sites. Join our FREE worldwide search engine and boost your visitor traffic today by receiving LinkLeads.

Find Great Blues Music Online-Music-Cd-Warehouse can help you find the great blues music you are looking for! Music Promotion at musicSUBMIT.com - A website and press release submission service for the musician. Music like your favorite artists at WeSoundLike.com! Submit Music at musicSUBMIT.com - A website and press release submission service for the musician. Free Music Download - Get links to free MP3's in your email.

Blues Matters 'Blues Matters! is the Blues without the blinkers!! Now the UK's most read Blues review magazine and the UK's biggest dedicated independent Blues Record label'
Record Labels & Companies Guide: info on the majors, independents, and everything in between.


Loopwise.com - Online Music Community.



Music Resources Online - Music related information, music related website listings, and a music forum.

TAXI: the world's leading independent A&R company helping unsigned bands, artists and songwriters get record deals, publishing deals and placement in films and TV shows.






BloggingTheBlues
AllRecordLabels.com
CD Baby
Big Road Blues
KindWeb.com
Blindman's Blues Forum
Messagemakers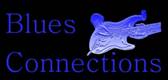 tokyo-blues.com

Shop 15 million music CDs & LPs from 3000 record stores at MusicStack

www.eJams.com
Dedicated to serving hip hop and r&b music lovers around the world.